Portfolio
CLAUDIA + GUILLEM
If we had to define Claudia and Guillem with one word, we would say that they are pure sensitivity. From the first moment, we saw them enter through the door of our Garage we thought… We are going to fit perfectly! And the truth is that we weren't wrong!
We wanted to get to know each other a little more by doing a pre-wedding in the countryside, and honestly, we laughed until saying enough during that afternoon. In the middle of a field where there was nothing, they didn't stop laughing, high-fiving, racing… We have no doubt that their complicity is one of their strengths as a couple.
REMEMBER YOUR WEDDING, LIVE IT TWICE
We remember their wedding day as something magical. We were fortunate to accompany them at La Vinyassa, where every time we go we feel at home, and they made us feel this even more.
Guillem and Claudia were smiling the whole day. They could not bear the desire to laugh and dance together and they did so whenever they had the opportunity. Thank you for making us spend an unforgettable day! Every time we think of you we can't help but smiling!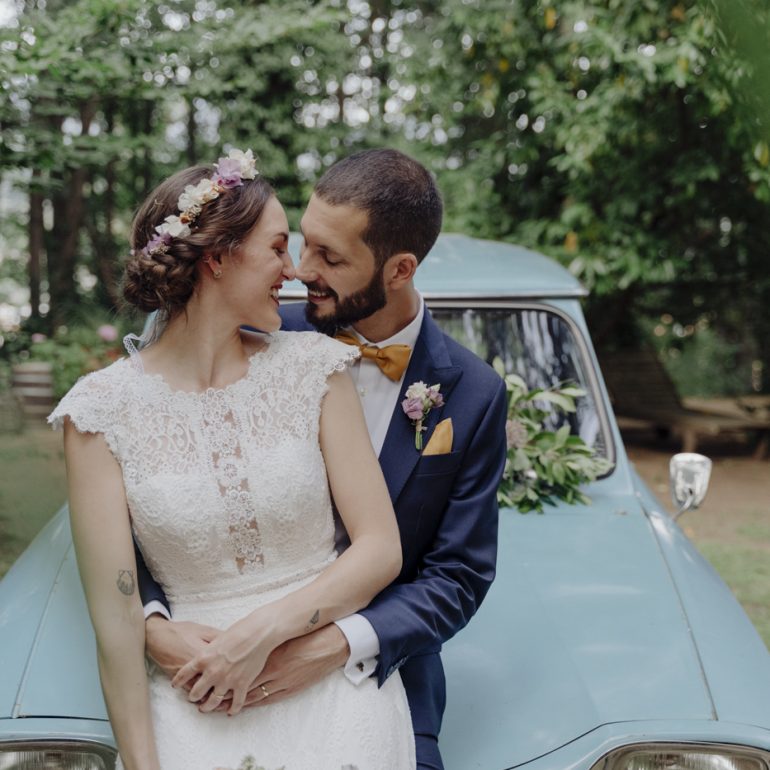 An unforgettable and unbeatable memory
From the first moment, we were overshadowed by their quality, sensibility and closeness. We decided to do video and photography, with pre-wedding included, and it's the best decision that we have taken. The material memory that we have and the number of photos and videos are unbeatable. The understood us completely and reflected who we are 100%. We will recommend it, without doubting.
CLAUDIA + GUILLEM
07-06-2019

Diseño y creación por agencia efedos estudio