We perfectly remind how it was the first time we met the ones that became our friends nowadays: Pau and Eli. We were at our study when Pau told us: we're going to celebrate a super party for our wedding. And I will be wearing a green suit! Also, Eli is a fashion designer and we knew that her wedding dress will be one of her own designs.
If we were already looking forward to celebrating their great day, after knowing all this new information… We were counting the days until their wedding!
Remember your wedding, live it twice
Indeed our expectations were far exceeded and we shared a great party with them and their family.
We all had a great time together in a very special place for them: Mas Garriga, where they treated us so well.
Both of them couldn't be prettier and the place couldn't be more idyllic. Undoubtedly we need it to share with you these great memories. Guys, thank you for choosing us!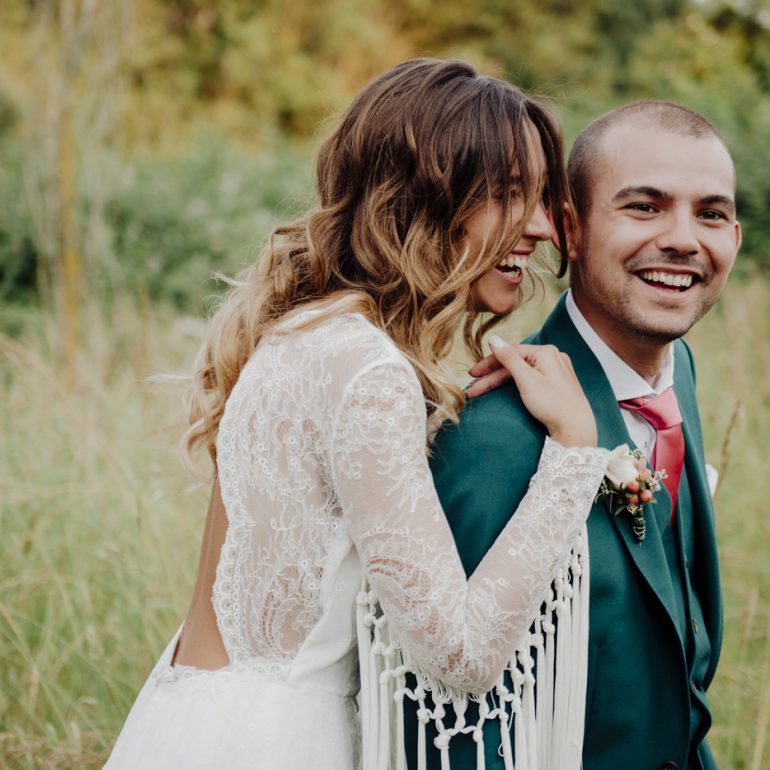 We'll see you again!
Working with them it's been a true pleasure, charming, careful, helpful, professionals… We haven't found any negative points in them. They have made everything so comfortable and easy from the first time we met. The wedding day was great, without any doubt we will count on them for any occasion. The result has been incredible, we didn't expect less from you! Thank you for everything, everything! A hug, friends.

Diseño y creación por agencia efedos estudio