When Maria and Teru came to visit us at our GARAGE, we couldn't be happier! In addition to being future customers, they are great friends from us and that was so exciting! They choose us to immortalize their GREAT DAY!
For the pre-wedding, we thought doing something different could be a good idea… They are nature and outdoor sports lovers and they love running in the mountains! On the other hand, they were a little bit nervous about the fact of taking pictures of them in a "beautiful and romantic" way.
So we decided to go to the mountains of Argentona, where they live, and dressed how more comfortable they felt. And we were able to get that nervousness out of them!
REMEMBER YOUR WEDDING, LIVE IT TWICE
They celebrated their love in Tremp. The ceremony was in a hermitage at the top of the mountain and, immediately after, we went to a familiar cottage surrounded by the immense nature that this province has. Maria and Teru decided to do an outdoor celebration, transforming the place into something magical, where all the guests enjoyed a spectacular night.
We only have kind and thankful words for this couple. The team feels grateful for having been able to be part of such a special day and being able to captured moments that they will always remember.
Thank you Maria and Teru, hope to see you soon!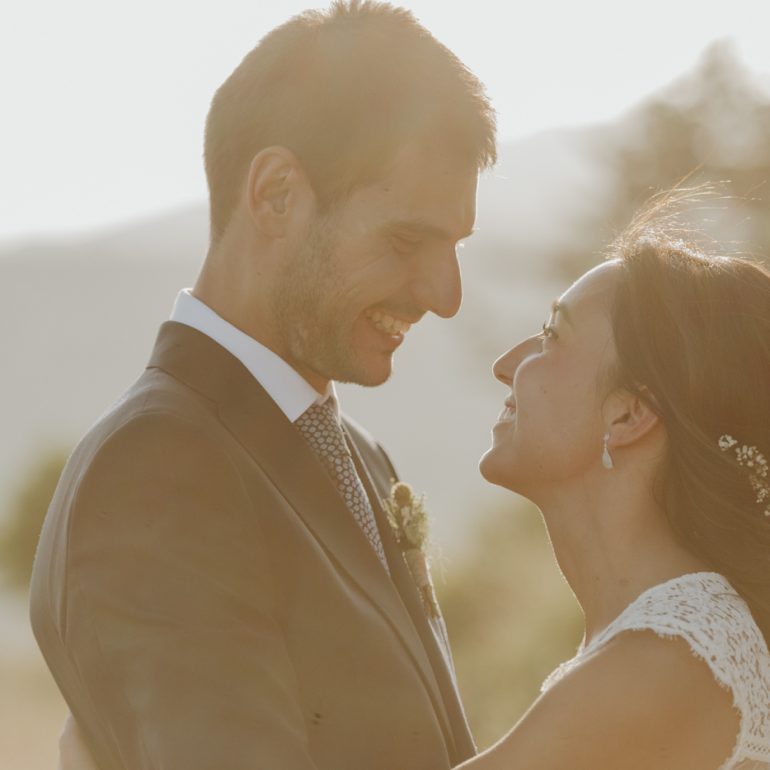 Thank you, thank you and thank you!
It was a pleasure to share with them the previous days of the wedding and even more the wedding day. We have incredible photographs of all the moments, but they went unnoticed. They were discreet, prudent but at the same time careful and very loving to us. And all that loving is reflected in the photographs. Thank you.

Diseño y creación por agencia efedos estudio